Vinyl/Steel Pools are one of the most cost effective and affordable inground pools you can buy. There are hundreds of pools styles and countless liner combinations and there is one that will suit your needs perfectly. All panels are heavy gauge steel with a galvanized coating for durability and years of service. Vinyl/Steel pools are one of the most popular pools sold in the country today.
Fiberglass inground pools are a very popular choice. Fiberglass pools are pre-designed and pre-molded pools. They come in a variety of shapes and colors to suit your specific taste and needs. But don't let the fact that they are pre-molded fool you. Fiberglass pools have an abundance of accessories that will virtually allow thousands of combinations so you can create your own personal inground pool.
The best option is to fill out our form (on the right) to get our free inground pool guide and set up a free consultation with one of our local experts to help answer your questions and provide a custom quote.
We look forward to being a helpful resource for you in your search and saving you time and money!
Get a Free Pool Brochure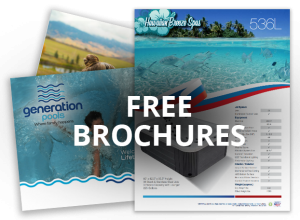 We're here to make sure you have all the information you need for your next purchase. Fill out the form below and we'll send you your free brochure!