Features of American Select Spas

May 8, 2021
We're proud to offer American Select Spas at Aurora Pool, Spa & Billiard – an industry leader in energy efficiency with hot tub usage. The key is their Hydro-Therm Heat Regeneration System.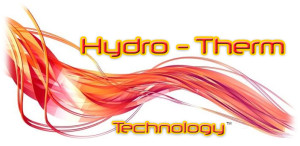 The exclusive water manifold system utilizes the friction created when water passes through the hot tub components to create heat. And it's the only system like it in the entire industry. This patented pending Friction Manifold can create one degree of heat every 20 minutes – up to three degrees every hour – when someone is using the spa, or when the spa pumps are on a high speed.
Where did the idea for this innovation come from? A desire to save hot tub owners money and promote energy efficiency. When you're using your hot tub, heat is naturally escaping, with the water temperature decreasing by up to one degree every 20 minutes. Every time you use your spa, the heaters use up to 3kWh to heat it back to your preselected temperature after you exit. Over a month, that can add up to around 80kWh, or about $8 on your electric bill (based upon the national average of $0.10 per kWh).
But, with the Hydro-Therm Heat Regeneration System, your hot tub is the exact same temperature when you get out as when you first stepped in. It also saves unnecessary wear on your spa components, so you're saving on maintenance costs too.
There are plenty of other great features with American Select Spas:
Beautiful acrylic colors for the tub of white, sterling or tuscan and cabinet colors in coastal gray and mocha
A digital touchpad for spa controls with pre-programming options
Manufactured with Balboa equipment for reducing energy waste
Pressure point, therapy and whirlpool hot tub jets for a better massage
Adjustable LED lighting system
Prozone CSS-5 Salt Sanitizer/Ozone System to reduce chemical usage
Optional stereo option, including an auxiliary input jack for a MP3 player
Come by the Aurora Pool Knoxville showroom and see what the American Select Spas are all about in person. We'll be certain you'll see why we're proud to be a dealer.