Why Hot Tubs are Literally "Health From Water"

July 25, 2020
There are numerous health benefits that come with soaking in a hot tub. In fact, the word "spa" is actually an acronym for a Latin phrase, "salus per aquam." The literal translation means "health from water," so the fact that a hot tub has health benefits is nothing new. What is it about soaking in hot tubs that is so effective?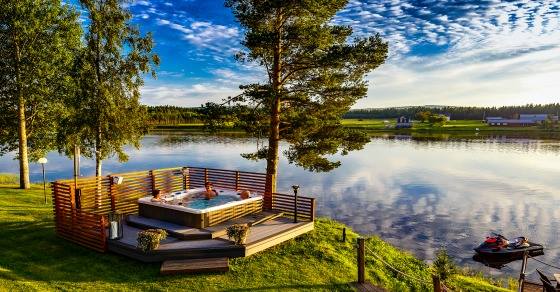 Heat
A hot tub is HOT! You control the temperature so it's comfortable, but that hot water is what brings about tremendous health benefits. When your body temperature rises, blood flow increases throughout your body. Sitting in a hot tub for as little as 20 minutes causes your blood vessels to dilate, which reduces blood pressure. Soaking in a hot tub also helps your muscles to relax. Unlike a bathtub, which cools quickly, the temperature in a hot tub stays constant so your muscles feel the full impact of this relaxation technique. Your blood circulates at a constant temperature, which delivers therapeutic heat throughout your body.
Buoyancy
The full weight of your body comes down on your joints. Whether you're overweight or not, your feet and ankles support you each and every day. Knees, elbows, wrists, and your back can also feel the effects of long-term pressure. Relief for your joints comes when you're sitting in a hot tub because the water supports about 90% of your body weight. This reduces the strain on all of your joints and gives all parts of your body a chance to rest. Reducing the pressure on your muscles and on your joints is a fantastic option for pain relief or just overall relaxation.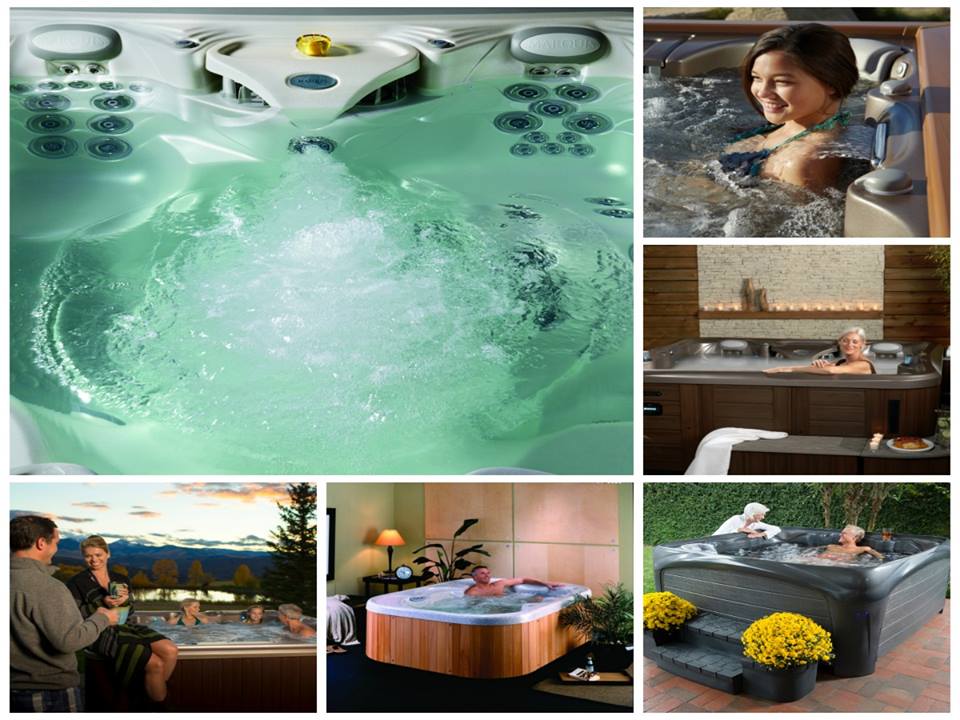 Hydrotherapy
When you're relaxing in a hot tub, you immediately notice the relaxing feel of the jets. Did you know there are health benefits associated with that? The jets in our hot tubs are designed to provide a therapeutic massage. You can control the pressure, so it can be as intense or as gentle as you desire. You can also customize the type of nozzle, the size of the jets, how many jets you want, and what kind of pressure you want in the hot tub jets. Smaller jets are ideal for the areas around your neck. Larger jets can sweep up and down your back for a full massage. You can also use tiny jets that spin around your wrists, or jets designed to target your arms, feet, or legs. When you purchase a hot tub from us, we'll make sure it meets your needs so you can enjoy all of its hydrotherapy benefits.
Our showrooms are stocked with the latest hot tubs, so come on in and try it for yourself. Give our team a call, and we'll work within your budget to make sure your hot tub has the benefits you need.