Preschedule Your Pool Project | Aurora Pools

March 13, 2021
Summer will be here before we know it, so now is the time to start thinking about that pool project you've been dreaming of. If you want to have your in-ground pool ready to use by summer, get started on this checklist today.
Write Your Wish List
Most people have been dreaming of that perfect in-ground pool for years. Now is the time to get those thoughts and ideas out on paper. Research the latest technology and see what options are available that you didn't know about. It's the perfect time to dream big, so put all your thoughts out there.
Make an Idea Book
It's natural to have ideas about the pool you want, but not be able to vividly describe them. It's okay! Take some time to put together visuals to show your pool specialist. You can print out some of your favorite photos, cut pictures out of magazines, or even compile digital photos in a Google Drive or on Pinterest. Showing your builder the style of pool you want will help both of you know that you're on the same page.
Research Your Investment
An in-ground swimming pool is an investment; you want to make sure you purchase the product that works best for you. Just like you would research information about a new car purchase, take some time to look into different options for pools. Would a concrete, vinyl, or fiberglass pool be best for you? What type of filtering system are you interested in? Do you want any artistic finishing touches? Doing a little research will help you and your builder communicate effectively and efficiently throughout the entire process.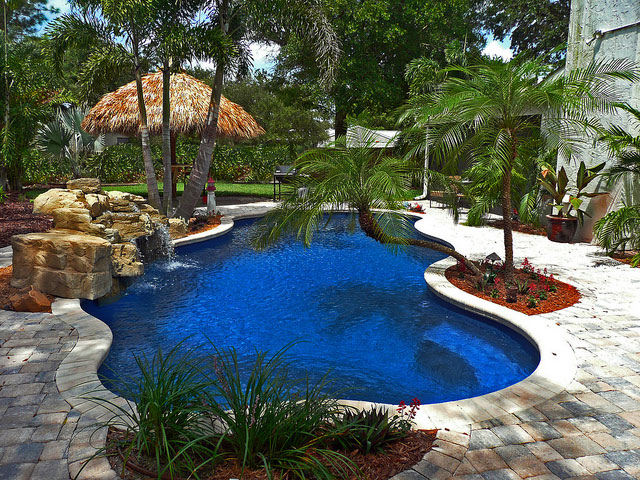 Determine Your Pool Shape
A rectangular pool is perfect if you want a timeless, classic look; however, that's not the only option when it comes to pool shapes. Free-form swimming pool or those shaped like a kidney are a great way to enhance your landscaping so the pool looks and feels more natural. Waterfalls and grottos look beautiful on free-form and kidney shaped pools, but they can also work well if you opt for a more traditional rectangle. No matter the shape you choose, make sure it matches the design you want to achieve and the function you need for your family.
Determine the Function of Your Pool
Why are you installing an in-ground pool? Is it for entertaining? For your kids? An architectural statement? A place to relax? A fitness option? Knowing what you expect to achieve from your swimming pool will help you determine the kind of features you want in your pool. For example, a swimming pool for young families might include a wading area. On the other hand, a pool that helps you relax might include a dynamic water feature or lighting. You'll be your builder's best friend when you let him know exactly what you want.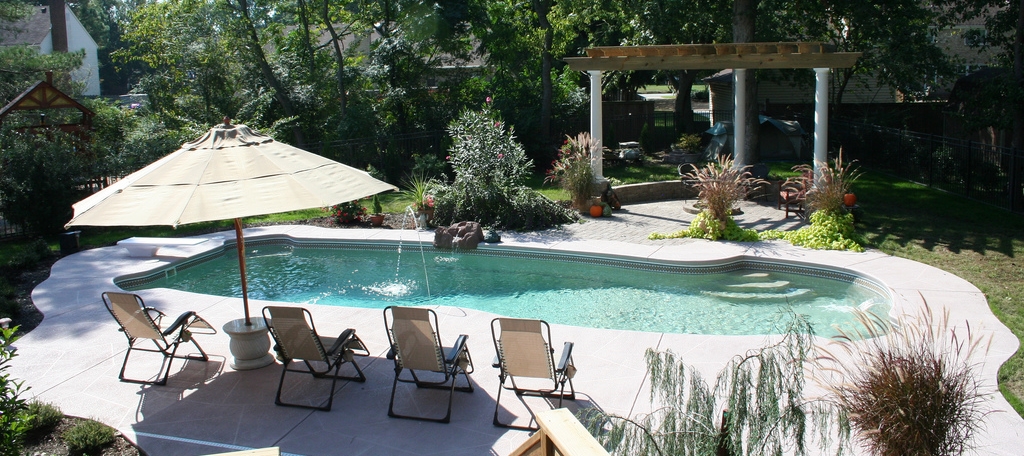 Discover Your Pool Season
Tennessee has all four seasons, so there will be times of year when it's too cold for you to operate your pool. However, you can choose add-ons like enclosures or heaters that will help you prolong your pool season every year.
Set the Budget
This is when you have to look at your wish list and decide what's important and what's not. Your pool project specialist will help you get a sense of what your project will cost, and you can adjust your plans accordingly. Make sure to ask about long-term maintenance and chemical costs so you can factor that into your budget. Call your insurance agent as well to find out if owning a pool will affect your insurance policy.
Check Local Building Codes
Your pool specialist will help you with this, but it's a good idea for you to know the codes yourself. Building permits, restrictions, and property tax concerns should also be checked out when you want to install an in-ground pool. Above and beyond the required safety codes, consider the type of measures you want to take for your family. Child-proof locks and alarms are options.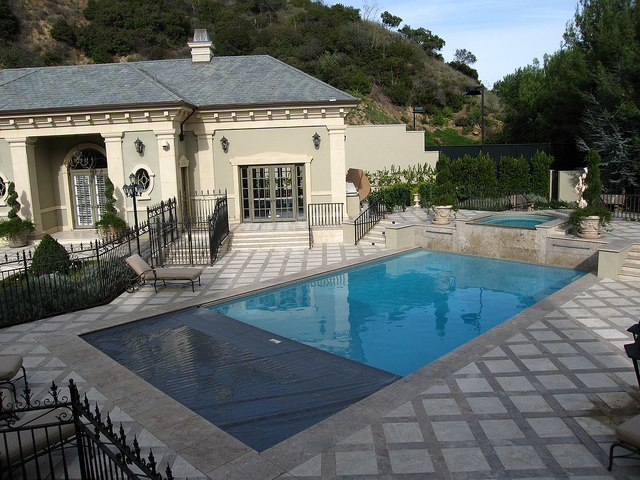 Consider Your Landscaping
Your pool project will be the focal point of your yard; consider the type of landscaping you choose to be around it. You don't want messy trees (sycamores, gums, and pecans) or trees with shallow roots (birches, cypress, oak) near your pool. Instead, opt for perennial bushes that don't grow as tall and are easy to move if you ever need to relocate them.
Plan Your First Party
Invite your friends and family over to enjoy your new pool! Make sure you have toys, games, floats, and patio furniture so your guests of all ages can have a good time. Pull out the grill and enjoy the summer evening you dreamed about all throughout the planning process.
We're excited to help you get started on your journey to create a backyard oasis. Give us a call today so we can have your pool project ready by summer.