Splash Cards – Savings for your loyalty

May 9, 2021
Are you a Splash Card customer? If not, ask us how to get one of your very own Splash Cards next time you drop by the showroom.
There's nothing better for a pool or spa owner than crystal clear water. It's the kind of water you can truly relax in, because you know it's safe and clean. No matter what time of year it is… Splash Card customers save 10% on all chemical purchases. Plus, our team of experts can help you pick and choose the chemicals you need – without you wasting money on what you don't need.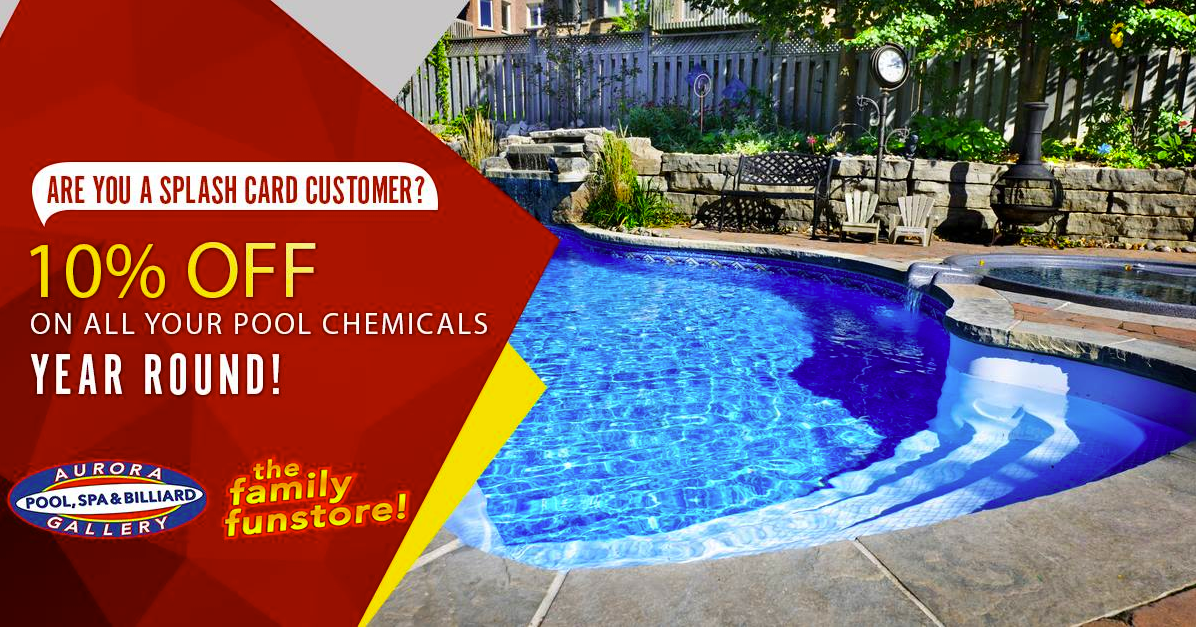 Stop by the showroom to visit with us and to get one of our Splash Cards for your family. And let us know how we can help you along the way!