5 Benefits of a Fiberglass Pool | Aurora Pools

March 13, 2021
This is the time of year when demand goes up for in-ground pools. Customers who want their pools ready for summer are starting the process now! As you start your own pool process, consider fiberglass as an option. Over the past ten years, fiberglass pool popularity has increased dramatically. If you're considering taking the plunge on your very own in-ground pool, fiberglass may be the best bet for you.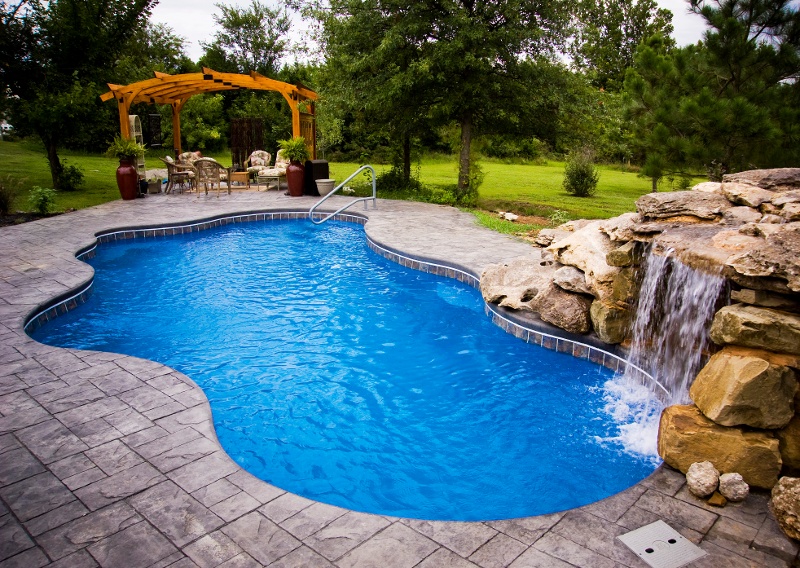 Benefit #1: Easy Maintenance
For a maintenance routine that won't make your head spin, consider fiberglass as an option for your in-ground pool. Maintenance requirements are easy to manage when it comes to chemicals and cleaning products, which means you spend less in the long run. Fiberglass pools require very few repairs, as well, making them an incredibly cost-effective option if you're looking for an in-ground pool.
Benefit #2: They're Beautiful
Recent technological advancements means fiberglass pools look stunning in your backyard. In the past, white was the only finish available. Today, different color finishes as well as new design innovations means your pool will look unique and inviting. Your brand new fiberglass in-ground pool will be the envy of all the neighbors.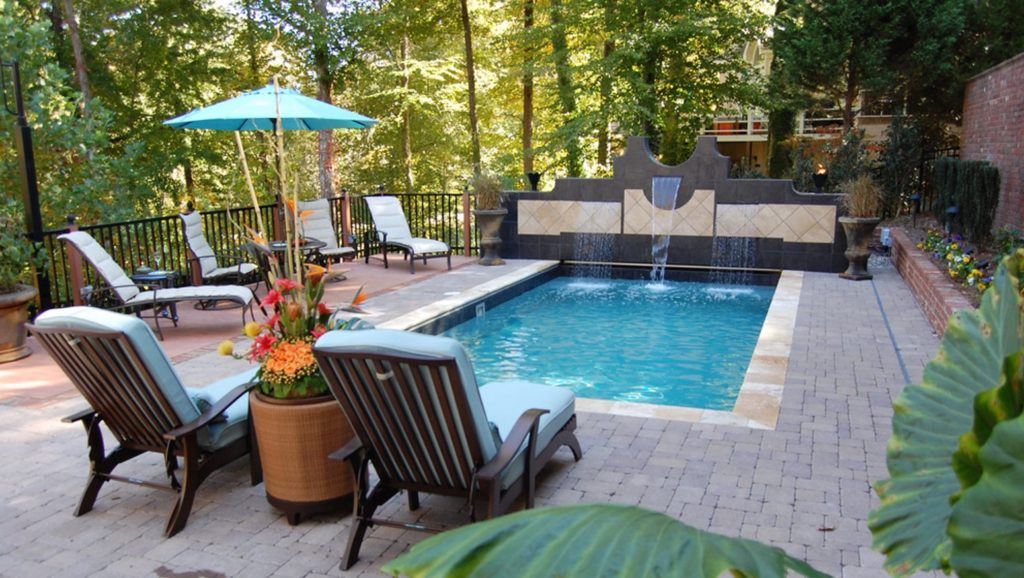 Benefit #3: Durability
Fiberglass pools are designed to withstand all climates, even the crazy weather we have in Tennessee. The flexibility of the fiberglass makes these in-ground pools remarkably durable and resilient whether temperatures outside are hot or cold. When a pool is durable, you're less likely to pull out your wallet and pay for potentially expensive repairs and more likely to spend time enjoying your pool with family and friends.
Benefit #4: Easy Installation
Fiberglass pool molds are created in advance so they can perfectly fit the space that you have in your yard. The process of creating the mold takes about two weeks. It's delivered directly to your house, and the process of installing the mold in your yard takes much less time than a concrete pool.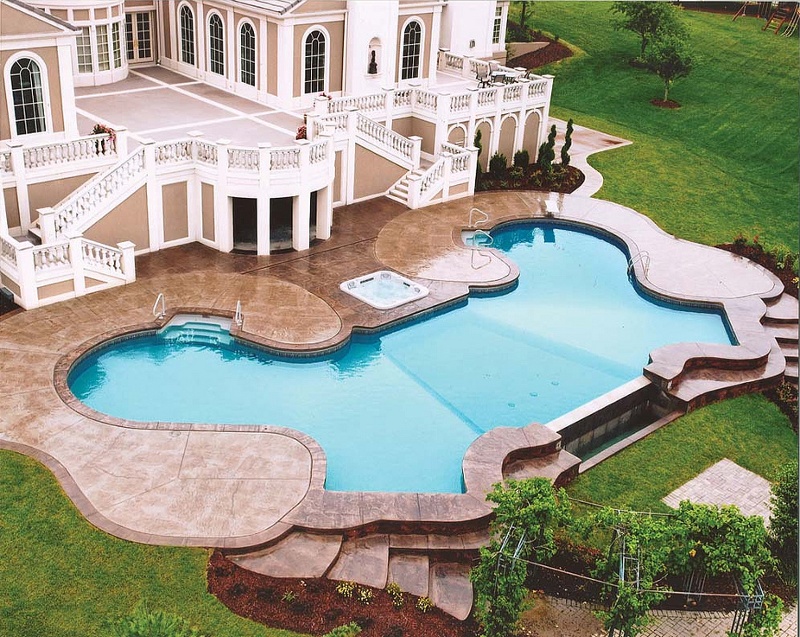 Benefit #5: Smooth Surfaces
Pool surfaces are notorious for scraping hands and knees because of the rough texture. That problem is eliminated when you choose a fiberglass in-ground pool. The surface of a fiberglass pool is smooth to the touch, which is a perfect option if you have sensitive skin or young children in and out of your pool.
If you're considering an in-ground pool for your backyard, let us show you the numerous colors and design options available with a fiberglass pool. Give us a call today!