5 DIY Backyard Labor Day Party Tips

August 22, 2020
It's a great time to start planning your Labor Day party. Throwing an event that your friends and family will appreciate doesn't have to break the bank; consider these 5 DIY backyard Labor Day party tips to throw the best party of the year.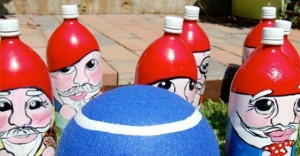 Keep your empty 2-liter bottles of soda to create this adorable bowling game with a twist. All of your guests will love rolling a tennis ball to knock over bowling pins decorated as garden gnomes. Check out Makezine for the full tutorial.
Backyard fun for all ages is possible with a DIY giant Jenga game. Each piece is 10.5 inches long, and you'll need 48 pieces.You can color-code the pieces to make everything appear more festive. See the full tutorial at A Beautiful Mess.
Turn a typical pool party into a movie night. Use a projector to display the movie onto a projection screen, and all of your party guests can watch the movie either in or out of the pool. Have popcorn and fun snacks on hand to complete the movie night experience.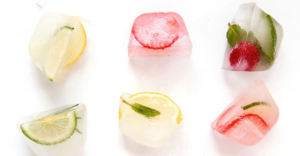 At the best Labor Day parties, the details can make a big difference. To make an average party even better, freeze cut fruit inside ice cubes. Leftover ice cubes don't have to go to waste; they make great fruit-infused water.
With a little glow in the dark and some glitter, you can turn a typical mason jar into a beautiful centerpiece for your Labor Day party.
What other backyard Labor Day party tips would you add? Share them with us!