Beautiful Backyard Upgrades

July 24, 2020
There's no better time than now to create that backyard oasis you always dreamed about. It won't be long before the weather cools off a bit, meaning you'll want to spend more time outdoors. Make sure to create a space that's great for all seasons using beautiful backyard upgrades… brought to you by Aurora Pools.
Outdoor Kitchens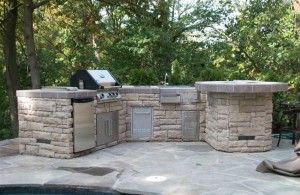 This is the crème de la crème of backyard entertaining. An outdoor kitchen makes enjoying a beautiful day on the patio something you want to do every weekend. Fire up your Kamado Joe grill for mouthwatering meats and grilled vegetables. Include a mini bar so all your favorite drinks are right at your fingertips. Beautiful rock designs add character to your outdoor element. Include some comfy and attractive outdoor furniture for a full extension of your home's living space.
Pools and Spas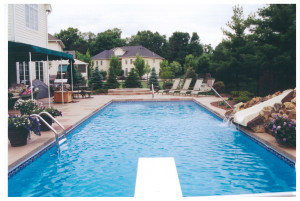 What better time than now to finally get that pool you've been dreaming of? Or maybe a hot tub is on your wish list – or maybe even both. Aurora Pools offers a full line of in-ground pools, above ground pools and spas. We can work with you to construct your ideal backyard getaway that's ideal to use all year long.
The Extras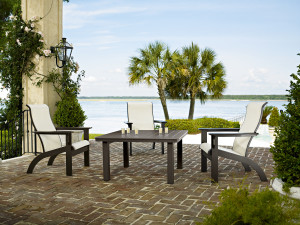 We want you to have a backyard that you look forward to coming home to every day. Our outdoor living designs include anything you can dream up – pergolas, outdoor fireplaces & firepits, furniture and more. We are your one stop for the perfect outdoor living space.