Medical Benefits of Owning a Swim Spa | Aurora Pools

May 9, 2021
If you're thinking about purchasing your very own hot tub or swim spa, get ready to take the plunge! Having access to one in your backyard will help ensure everyone in the family can relax and have fun, but there are also significant medical benefits. Instead of paying money to your doctor or to a hospital, studies prove that an investment in a hot tub or a swim spa can help everyone in the family can feel their best.
Back Pain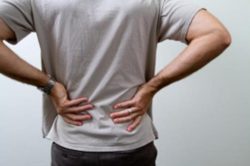 Back pain can be greatly reduced by spending regular time in a hot tub or a swim spa. According to the British Journal of Rheumatology, a controlled clinical trial proved that spa therapy provided positive short-term results and moderate long-term results in patients who suffer from chronic pain in the lower back. Patients reported they had more flexibility in their back, the length of time they were in pain was reduced, and they no longer had to take as many anti-inflammatory drugs and analgesics after using the spa therapy treatment.
Diabetes and Weight Loss
Patients diagnosed with Type 2 Diabetes Mellitus were asked to use a hot tub for 30 minutes a day, six days a week. The results were astounding! After only 10 days on this plan, patients lost weight, required lower doses of insulin, and they had distinct decreases in plasma glucose and glycosylated hemoglobin. As reported in the New England Journal of Medicine, patients also said they slept better and had an overall feeling of well-being.
Arthritis
Regular sessions in a hot tub or a swim spa are a great option to keep joints moving, especially if you suffer from arthritis. Heat therapy is known for protecting your joints from further damage. When you're in the spa, you restore the strength and flexibility you once had in your joints, and you also feel comfortable enough to exercise (which improves endurance, coordination, and self-esteem). The Arthritis Foundation reports that swim spas are the perfect treatment option for arthritis sufferers, because, "The buoyancy of the water supports and lessens stress on the joints and encourages freer movement. Water exercises may even act as a resistance to help build muscle strength."
Heart Health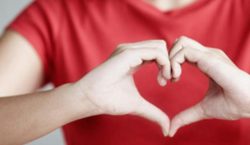 Time spent in a swim spa or a hot tub simulates exercise. That's because your heart rate increases like it would if you were working out. However, with spa treatment, your blood pressure doesn't increase. The Mayo Clinic reports that many patients actually had a decrease in blood pressure when they made soaking part of their regular routine. That means you get the same health benefits of exercise without the stress that exercise can sometimes cause for your heart. It's a win-win scenario for heart patients.
Sleep Better
Even if you don't have health concerns, you can still reap medical benefits from a hot tub or a swim spa because time spent soaking in hot water helps you sleep better. The National Sleep Foundation says that a hot soak before you go to bed can help your body transition into deeper, more restful, sleep. After going to bed, you can achieve a state of deeper sleep when there's a drop in your body temperature. When you soak in your spa for 15-20 minutes before you go to bed, your body's internal thermostat kicks in to lower your body temperature. That's what makes it so easy to fall asleep, and enjoy the best kind of deep sleep, after you soak in a hot tub or a swim spa.
We have swim spas and hot tubs to match all types of budgets and space requirements. We'll do whatever it takes for you to find the spa you need so you can enjoy the medical benefits provided by a quality swim spa or hot tub. Give us a call today and let us find the right model for you.