6 Family Favorite Kamado Joe Grilling Recipes

August 8, 2020
It's the perfect time of year to pull out your ceramic grill and look for new and exciting ways to cook outdoors. Whether you're looking for new ideas for your Labor Day cookout, or you just want some family meals to serve as summer turns into fall, we're here to help! We've compiled some of our favorite Kamado Joe grilling recipes for you to try.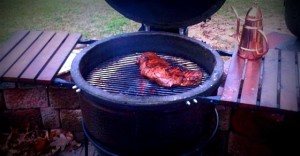 It grills like steak but slices like brisket. It offers the flavor of sirloin, but grills easily. What type of meat is it? If you answered the SoCal Trip Tip… this is the recipe that will make you a believer.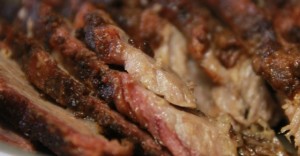 Taking two days to marinate and nine hours to cook, the Kamado Bomb is the brisket that everyone in your family will love. Our favorite step in the recipe is the last one (eat the whole thing.)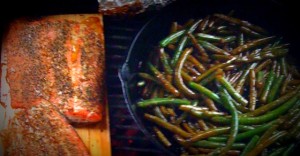 In just about an hour, you can enjoy a delicious (and healthy) meal from your Kamado Joe. This recipe includes details about how to cook the salmon plus all the sides you'll need to serve with it.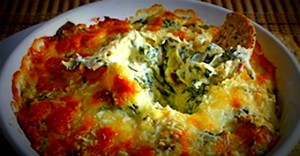 Delicious as an appetizer or as a side dish, this dip is perfect for parties or for a night at home with your family. After all, the only thing better than bacon is bacon cooked on your Kamado Joe.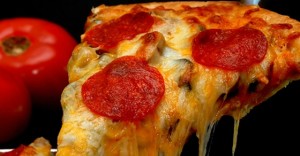 It's not as fast as delivery, but it's so much tastier! Making pizza on your Kamado Joe will instantly pass the pizzeria as your family's favorite pizza spot.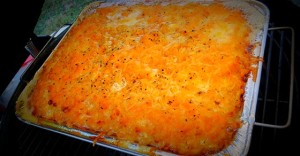 Bring on the comfort food! With two types of cheese and an incredible smoky flavor, this is one dish that will outshine the main dish.
What other ways do you like to use your grill? Snap some pictures and email us your favorite Kamado Joe grilling recipes; we'd love to share those with our customers! Happy grilling!