We can help bring your backyard dreams to life

April 16, 2021
Can you feel it? SPRING is finally here! And if you're anything like us, you're ready to start tackling projects around the house. Some of them, well, they're in the "must-do" category, right? You know what we're talking about: Clearing out the flower beds, deep-cleaning around the house, maybe organizing the closets. It has to be done, but it's not exactly inspiring.
But then – THEN – you get to the fun stuff. Those big plans you have for the backyard, all those ideas you've been saving up so you can turn it into the oasis of your dreams? This is your chance to Make. It. Happen.
And we can help.
Bring us your Pins, your Instas, your Houzz saves.
Your Tweets, your Boards, your Facebook Faves.
Clips from magazines? We'll take 'em.
Sketches? Bring 'em in.
Let us see your inspiration, and give it a spin.
In all seriousness, we love it when customers involve us in the design process. We can be your partner by helping you bring your vision to life.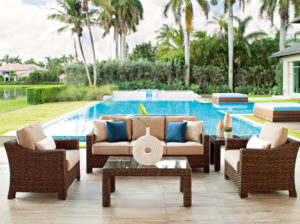 If your vision includes a hot tub, swim spa or a swimming pool (or even all three!), we find that's a great place to start. Do your dreams include a new deck or patio? Let's talk about pergola styles to provide you and your guests with stylish shade when the summer sun is beating down.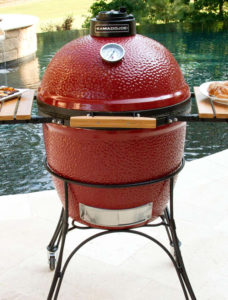 A lot of our customers' dream backyards also include outdoor kitchens. We can design and build exactly what you're looking for – big or small – with a grill, fridge, sink, even your Kamado Joe. Or two. (Yes, some people take it just that seriously. 🙂
Outdoor fireplaces and firepits\ are also a huge trend, and likely appear in your inspiration clips and Pins. Not only can they add important visual structure to your backyard oasis, but they can extend your outdoor season – something we really appreciate on those Tennessee spring and fall nights.
We'll round out your project with quality outdoor furniture that fits your style and will last for years. None of that disposable outdoor furniture that you can get from any big box store. We'll help you choose the chairs, sofas and tables that will truly make your vision come to life.
So, if you've been bitten by the Spring renovation bug, come see us. There's really only one way to scratch that itch …